WEDDING CINEMATOGRAPHY
IN MUMBAI
Special Discount Offer Available
There is a reason why we are know as one of the Best Wedding Cinematography In Mumbai. Just check out wedding cinematic gallery
Our Wedding Cinematography in Mumbai
Innfinites Photography is one of the best wedding cinematography in Mumbai. Traditionally weddings are usually covered with photography & videography services, but nowadays a new trend of wedding cinematography is in demand. It gives your wedding very new dimensions in terms of video like a Bollywood film scene. High-class cameras and equipment's are used to make your day special more& memorable with our wedding cinematography. 
We Have team of highly professional cinematographers in Mumbai who'll beautifully seize your best wedding moments. Our team has shot more than two hundreds of Indian weddings of various religions, and regions, from Hindu to Muslim to Gujarati, and more! We fully understand the culture and the sentimental moments that happens during a traditional Indian wedding. If you are looking for best wedding cinematographers in Mumbai, then you're at right place.
One Stop Solution For "Wedding Cinematography Services"
Traditional Photography

Traditional Videography

Candid Photography

Wedding Album

Cinematography
Drone Photo Video
Live Mixing

Live Screen
Our Wedding Cinematography GALLERY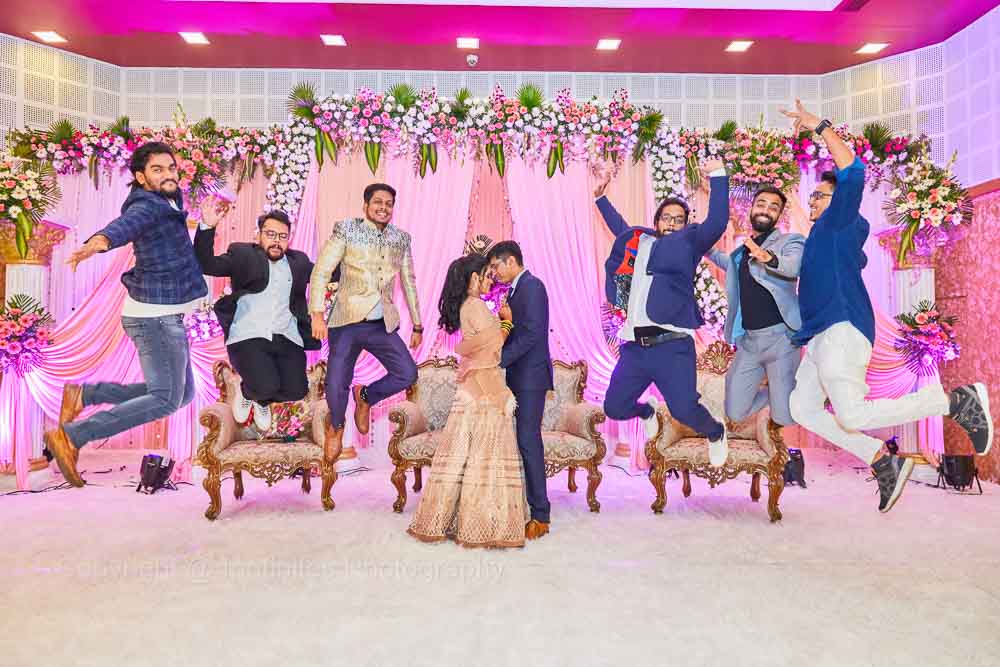 What makes us "Best Wedding Cinematography In Mumbai"
Siddharth Verma
I am SO glad we booked Innfinites Photography to be our photographers for our pre wedding shoot, they are amazing, so professional, kind, and they made us feel so comfortable. We were blown away by the finished photographs, couldn't have asked for anything better. Highly recommend them for pre wedding photo shoot.
Sumit Joshi
We just wanted to thank you for your amazing work. You were great with your directions and I'm sure the photos will be great – can't wait. Just got a glimpse of one of the photos on Instagram and really thrilled with it. Really Thanks for amazing pre-wedding shoot
Pratik Shashtri
Thank You so much for getting our photo's out to us so quickly.  They are absolutely beautiful.  You managed to capture so much perfectly. Thank you so much for your professionalism, you made the day that much more relaxed and enjoyable.
Rinku Sabath
I had my pre wedding shoot, A few days ago. It has been a very good experience with innfinites photography. Its team has taken a excellent clicks they have a very good creative ideas. Suggest good locations for the shoot too. Deliverables has been provided within 7 days of the shoot with excellent quality and edits.
Zehra Ujjanwala
Just had a pre-wedding shoot with these guys. Amazing crew who guides you with each and every poses and expressions. The pictures clicked were superb- capturing all the candid moments too. I am extremely happy with the pictures clicked as well as the editing done by them.
For more information on Wedding Cinematographers in Mumbai | Wedding Cinematography services in Mumbai