PRE WEDDING PHOTOGRAPHERS
IN MUMBAI
Special Discount Offer Available
There is a reason why we are know as one of the Best Pre Wedding Photographers In Mumbai. Just check out pre wedding photoshoot gallery.
Best
Pre Wedding Photographers in Mumbai
Innfinites Photography company has team of best pre wedding photographers in Mumbai for your memorable pre wedding shoot. Pre wedding photography in Mumbai has now become an trend and almost every couple is now going for pre wedding shoot in Mumbai and even other part of Indian. Pre wedding photographers in Mumbai shows there skills as it requires special poses and special editing. 
We provide both pre wedding photo shoot in mumbai & Pre wedding video shoot in Mumbai | India. Pre wedding photo shoot in Mumbai is creating a new benchmark in the world of photography market. So if you want to have a unique, memorable and professional pre wedding photoshoot, We (Innfinites Photography) will send best pre wedding photographers in Mumbai in terms of services and commitments.
One Stop Solution For "Pre Wedding Photography Services"
Traditional Photography

Traditional Videography

Candid Photography

Album

Cinematography
Drone Photo Video
Live Mixing

Live Screen
PRE WEDDING PHOTOGRAPHY & CINEMATOGRAPHY
What makes us "No 1 Pre Wedding Photographers In Mumbai"
We can travel
India & International
for Pre Wedding Photoshoot
Best Pre Wedding Photographer & Cinematographer
We Also Provide services for wedding 
Siddharth Verma
I am SO glad we booked Innfinites Photography to be our photographers for our pre wedding shoot, they are amazing, so professional, kind, and they made us feel so comfortable. We were blown away by the finished photographs, couldn't have asked for anything better. Highly recommend them for pre wedding photo shoot.
Sumit Joshi
We just wanted to thank you for your amazing work. You were great with your directions and I'm sure the photos will be great – can't wait. Just got a glimpse of one of the photos on Instagram and really thrilled with it. Really Thanks for amazing pre-wedding shoot
Pratik Shashtri
Thank You so much for getting our photo's out to us so quickly.  They are absolutely beautiful.  You managed to capture so much perfectly. Thank you so much for your professionalism, you made the day that much more relaxed and enjoyable.
Rinku Sabath
I had my pre wedding shoot, A few days ago. It has been a very good experience with innfinites photography. Its team has taken a excellent clicks they have a very good creative ideas. Suggest good locations for the shoot too. Deliverables has been provided within 7 days of the shoot with excellent quality and edits.
Zehra Ujjanwala
Just had a pre-wedding shoot with these guys. Amazing crew who guides you with each and every poses and expressions. The pictures clicked were superb- capturing all the candid moments too. I am extremely happy with the pictures clicked as well as the editing done by them.
Our Pre Wedding Photoshoot GALLERY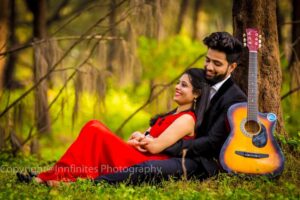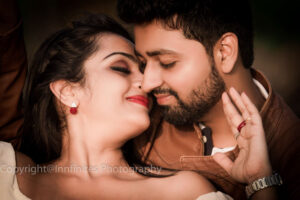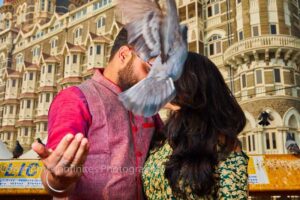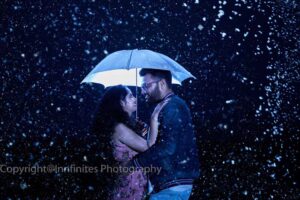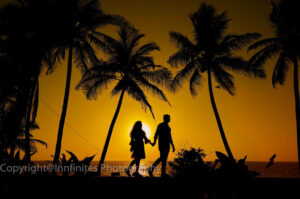 FREQUENTLY ASKED QUESTIONS FOR PRE WEDDING PHOTOSHOOT - FAQ
What's is the best time or month to plan my pre wedding photoshoot?
Pre Wedding photoshoot is done preferably before 1to 2 month of wedding.
How soon can I book my pre wedding photoshoot date with Innfinties photography?
For photographer availability of dates are very important. It's always advisable to pre book 2 months in advance so that we can plan and discuss services like dress, location etc. accordingly.
What are set locations for pre wedding photography in Mumbai?
Set location are besting on trending locations which has many multiple set within same location. They provide dress and changing room facility which makes them best choice for client in Mumbai. Each set has its own unique concept and theme which provide good variation in photography.
Which are local location for pre wedding photography in Mumbai?
There are many location in Mumbai like national park, beaches, gate way of India, Asiatic library, kala ghoda, bandstand etc. where we can do pre wedding photoshoot.
Challenges faced during pre-wedding photoshoot at free location in Mumbai?
1)Travel from one location to another and parking issue wastes lots of valuable time.
2)Changing of dress need to done at public and restaurant toilets which is biggest challenges face by clients.
3) Local police some time charges penalty for shoot or won't allow us to shoot. Due to this client gets upset and shoot remain incomplete.
4) Since it's a public location we have no control over crowd. During photoshoot somewhere or sometime people comes in background frame.
What are advantages of Pre wedding Set locations in Mumbai?
1)As all sets are close to each other, so our travel time is saved.
2)They provide complimentary dress changing room facility which is biggest advantage as compared to local location.
3) Sets location comes under private owners, so police don't interfere. Hence shoot can run smoothly without any interruption for anyone.
4) Since sets are private location, they don't allow local (time pass) public to enter set. Only photographers and client who have booked sets are being allowed. Due to which photoshoot can be done smoothly without any disturbance of crowd in background.
Will pre wedding photographer guide us with poses and expression?
Most asked question
Yes definitely our photographer will guide with poses and expressions for your pre wedding photoshoot. Poses, expression and body language is most important aspect of any photoshoot. Our photographer will guide you through your shoot with ease, fun and comfort.
Do you provide Gown and dresses for my pre wedding photoshoot?
Yes, after deal link will be provided where you have an option to buy or rent your pre wedding gowns as per your budget. We will also suggest u best color combination and styles in case if u need our help or suggestions.
Do we require makeup artist or hair stylish for pre wedding photo session?
A debatable topic.
Though 60% face touch up and skin smoothing can be done in editing makeup always wins its own place. If u want unique shoot make up and hair stylish is highly recommended. If couple are having skin tone complex, oily face or boils issue we recommend you to go with makeups.
Do you provide props for pre wedding photoshoot?
Yes, we do provide props for your pre wedding photoshoot. Now a days modern pre wedding photography don't require props as per new trend. You can check at time of deal and package will suggest accordingly.
How professionals are your photographer for pre wedding photoshoot?
Our pre wedding specialist photographers are highly professionals. They undergo training at regular interval to match industrial standards and learn modern techniques. They make you feel comfortable. They have all skills for light camera and action.
Do I get soft copy or album after my pre wedding photography?
Yes, we can definitely provide u album at additional cost (Cost of album depend on pages, size, paper, paddings) of album which we will discuss at time of deal.
Do you travel and provide pre wedding photography service outside Mumbai
Yes, we do travel at outside Mumbai or anywhere across India for pre wedding photoshoot service (Travel cost + food+ accommodation will be charged additionally)
How can I select final pre wedding photos which will be edited?
After every pose photographer will show u photos only once he feels its technically and creatively correct. Then after your approval he will lock the photo for editing. Still if u were not satisfied with the click, retake will be given. During this process photo code number will be provided to you to avoid any confusion in count or selection.
When can I expect final delivery of my photos after completion my pre wedding photoshoot?
Creative stuffs always take time. We usually deliver final edited and retouched photos within 12 to 15 working days.
How will I get my final photo delivered?
a) We usually provide you photos on cloud drive for which link will be provided. You just need to click that link and download your photos.
b) You can also provide your personal hard drive or pen drive to the team on photoshoot day. We will then courier u back once the delivery of photos is ready. (Courier charges are extra)b) You can also provide your personal hard drive or pen drive to the team on photoshoot day. We will then courier u back once the delivery of photos is ready. (Courier charges are extra)
Can we bring our own camera or friend photographer for photoshoot session?
No its not allowed. We work very hard and invest time in upgrading our skills to ensure you get best output. We request you to respect our profession by avoiding not do such activity during the shoot.
I don't want my photograph to be showcase in your website or any social media platform
Honestly its only by showcasing images on online platforms we can get business. Just imaging you will never close deal with us if we don't showcase our ex-client photos. Also, we constantly upgrade our gallery photos so all trending styles and poses we can showcase to our future clients. In any case if u still want that we don't upload your pics u can opt for private photoshoot session for which 40% extra of deal package will be charged. Lastly, we upload pics with our company copyright and watermark to avoid any misuse in future.
For more information on Pre Wedding photographer in Mumbai | Pre Wedding photography services in Mumbai